how about that rashaad newsome
newsome's work had been one of the first multisensory mixed media art installations i'd seen in my short lawrence career. it was very striking!!! from the explosive blooming radial image compositions, to the hypnotic thrumming latin-chanting/beats in the background, it was impossible not to devote complete attention to his art.
i was really fascinated by his use of iconography, especially in the emblems and symbols of power. i love the idea of recreating emblems with historical significance with more modern images that possess their own sociocultural significance. that might be my favorite part of his breadth of works, that keen attention to the meaning attached to symbols, and how he uses and recreates them.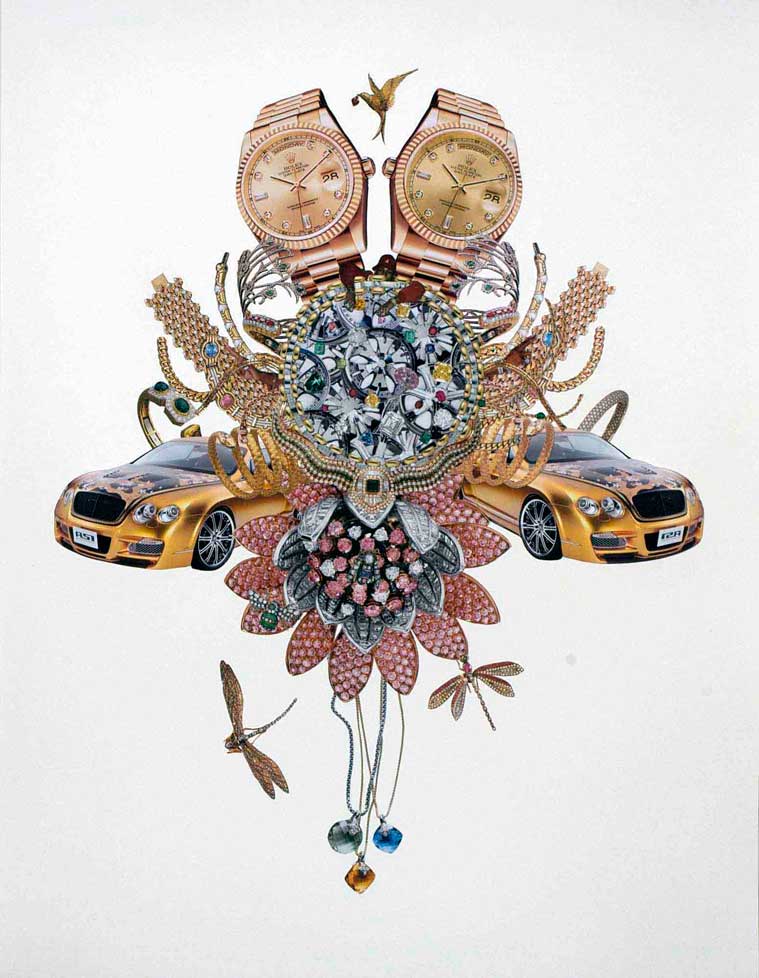 Rashaad Newsome (American, b. 1979). Status Symbol #20, 2009. Collage on paper, 30 x 22.
for another class i was asked to comment on the dichotomy between masculine and feminine qualities in newsome's work. i felt that a lot of his depictions of gender, at least in his royalty works, showed acknowledgement of historical symbolism; beautiful women as icons of power, wealth, desire, queenhood, attractive disembodied limbs, et cetera. however in his other works, gender is represented in a more fluid, modern light. in a number of his performance pieces newsome includes elements of vogue dancing, a mode of artistic expression birthed from primarily queer/POC communities. he reflects this in his art.